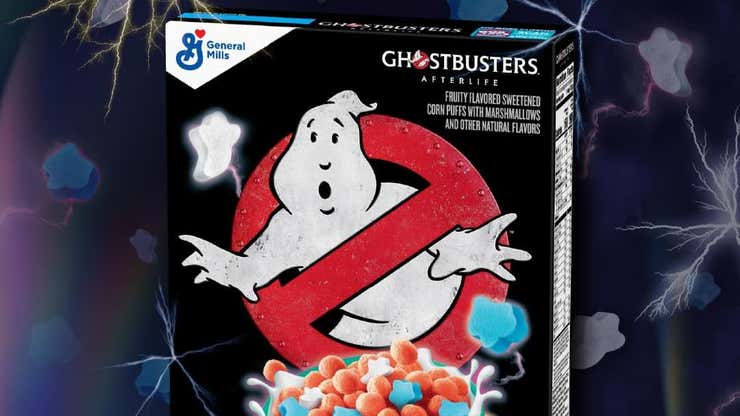 In the neighborhood cereal aisle there is something strange. Anything. Anything. And I mean bad by 'strange.'
Look, I'm not proud to admit I'm furious with the entire cereal box, but this new tie-in for Ghostbusters is just awful after life. Simply something is supposed to be these crappy movie tie-in grains and clearly linked to the films they take in. Ghostbusters: Cereal is not able to do that unbelievably straightforward task after life.
Obviously, the whites are supposed to be fantastic, but they look more like swords or shuttles, although they are so lazily shaped. Seriously I couldn't say if the marshmallow in the bowl's bottom right quadrant in the tweet were slightly more to my left.
However, the blue circumcised stars seem to be ectoplasms. The blobs are indeed supposed to be a certain ghost that appears in the film, but General Mills cannot clarify this because the film studio doesn't let him, because film studios are necessarily secret to stupid things like this. However, if you look at the fantasy, you discover that the blobs don't look like a fantasy or ectoplasm. They look like rounded blue stars, that means they don't look like anything. They are confusing and bad, and should have been completely abandoned. Better yet, Ghostbusters-y, like the Mini-Pufts in the goddamn Tweet or even Slimer should have substituted them for something more obvious.
They may taste good, which is better, because the actual grain consists of the less imaginative cereal bits ever created, completely generic, round maize puffs. They are Kix, and no kid or adult has been excited about eating Kix in world history. I think the ghostbusters logo should be red, except that doesn't make sense and they aren't really red. they're red
What makes me extra-fool is that more than 25 years ago, Ralston made Ghostbuster cereal, and that was much better: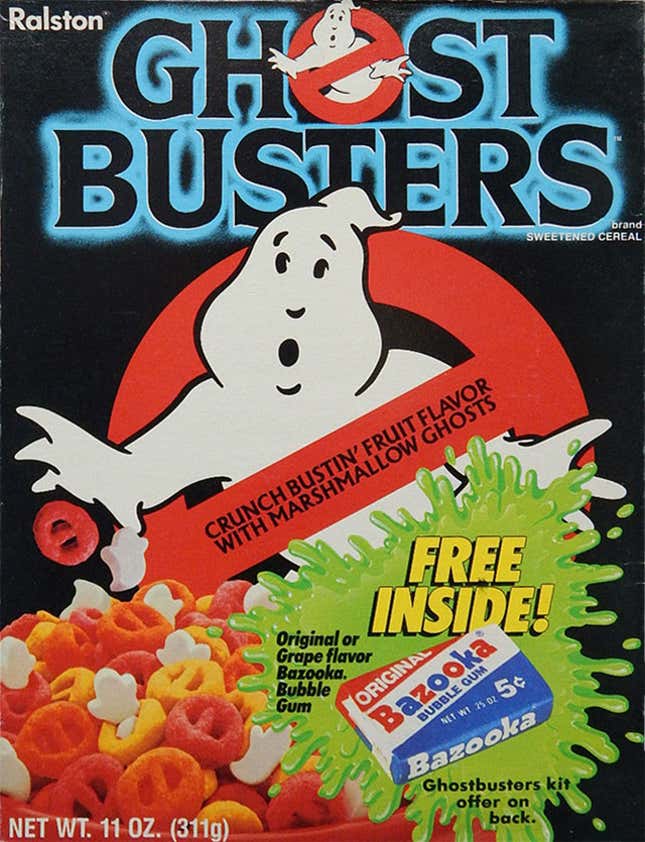 Look! Look! Look! Significantly ghost-like marshmallow ghosts! Small "anti" red symbols! I do not really know what the "anti" yellow and orange rings are, but we ought to have higher standards than we did in the 1980's for crappy cash grab cereals. (More, gum free!)
I am aware that there are many real problems facing the world, and I know the Ghostbusters' quality or absence: cereal is not one of them after all. Some standards simply have to be there. I need a nap, too, probably.