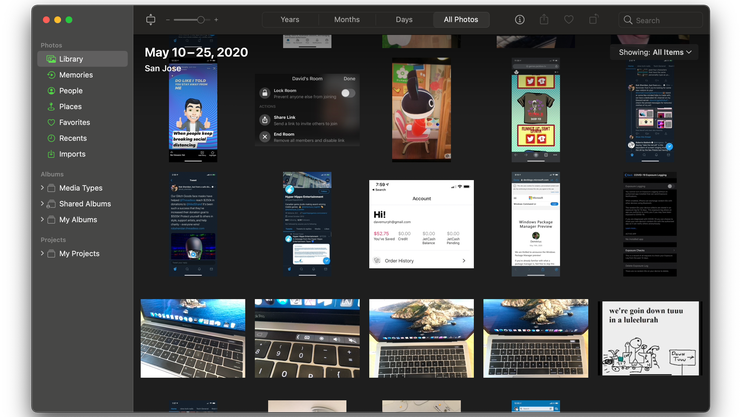 You do all right, but there's still a disaster. This is the world of trouble solving a fussy PC, as if an instant suggested that it would fix your computer, but that it would make a situation worse.
It's at least where the reader of Lifehacker Joanne is now. With the following question, she recently wrote to Tech 911:
After 19 days of all that I may think of, this is a long but final shot.
On my iMac photo library I had 31700 photos and 1100 videos. I downloaded some duplicates, the process only began when the photo library struck. I had to rebuild a bibliothèque when I had reopened the library, and now only 3409 photos are present!!!!
I don't look for a master, but I have an original file that only appears to have photos until 2016 when I changed my Mac for the last time.
I tried to use a Finder Flashlight with more than 80000 images and my Mac continues to restart due to error when I attempt to copy it.
I thought I had my pictures backed up in February 2020 for the last time to my USB drive, but when I try to open Photos 2020 file it's wrong.
I'm a mother of four and most of the images belong to my kids and I want to restore the library. Can you give any assistance or advice?
If a rehabilitation does not return
Joanne, I'm sorry you handle this. I'm sorry you handle this. This must have been the three weeks of anxiety for you; at least I'd have been feeling this way if I lost more than 27,000 photographs suddenly. In that respect, I never saw it on my Mac, but I have not trusted one hard drive or operating system to preserve my data, but all my photos also go right to the cloud to live on servers of another.
I don't say that to scold you, but to remind all that it must be part of your digital life to back up your critical information regularly (especially photos you can't tolerate being lost). If in doubt, just remember: store your files wherever you are, as it does not hurt having multiple backups.
Generally, I would advise you to stick to 3 locations: your computer, a cloud service, and some external storage control, such as a USB hard disk. You don't have to save your files every single time—maybe you'll sync the photo file of your PC into the cloud and drop any of the pictures you take from your device or PC into your cloud storage. You might be more sparing in copying the photo archive from your PC into external storage if you ever need to restore an older file, but you won't lose all your cloud storage.
And when you talk about backups, if you are in the trouble with your Mac again, the first thing you should do is make an all-round and direct copy of your photo library to anywhere else. This enables you to go back to the right way when the problem occurs, in the event that your problems are solved make things worse.
While your problem solving seems to have exacerbated things, I believe you still have a few options for restoring your photos. You checked iCloud first off? This sounds basic, but you could still have everything in the photo library if you have backed up your photographs from the Mac to online storage of Apple, ideally automatically.
Let's back up your existing photo library before we do anything else. Click Go in the menu bar on the macOS desktop and choose Home. Pull your image folder and copy your photos library somewhere else—ideally external storage, but it should suffice to even copy it to your desktop (if you have room).
It's time to explore these iCloud photos from there. You can download them all manually (ugh) or try to get them sync back into your Mac if your library is safely stored in the cloud. Start your Photos application and click Photos > Preferences. Select "Download originals to this Mac" and click on iCloud.
In fact, however, the creation of a brand new photo library could be better, if only. Hold down the option key when clicking the pictures icon instead of just starting Photos. You will be given an invite to create a brand new library, which will look like this: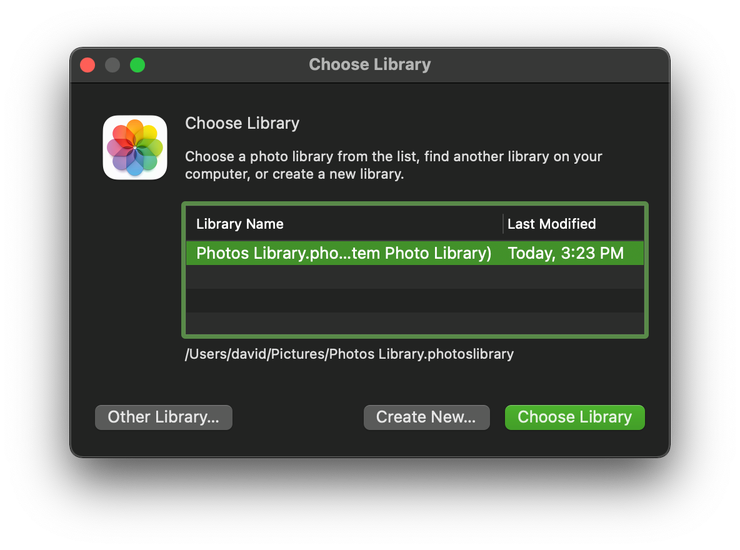 You should be able to download such originals with the iCloud link once you do that, go to Photos > Preferences, click on "Use as a Photo Library System" on the General tab.
Let's try another thing if your images aren't in iCloud. If your Photos library has been backed up, go to the original library on the pictures folder and click Control. Click on Show Contents Package and click the Resources directory. Close the Finder Window and relaunch the Photos app to remove the recovery folder that should be present. Hopefully, either a brand new recovery process will be successful, your photos will magically appear or something useful in that folder will be available.
If not, I would return to the idea that I had suggested above of "create a new photo library." Once that's set up, go to the Photos app and do the same step as before, go back to your original photos library. This time, try to drag your complete folder into the Photos app, which is supposed to recopy your new library of old pictures.
Likewise, I am not sure how much you tried with a backup, but maybe you would like to consider using the "Show Package Contents" route in your original folder to see whether you have more files. Or, except, attempt to copy that file to your Photos folder, start photos while holding the option key and select this photo library by using the "Another Library" command.
However, all of your pictures have to be in one of the three places — buried in your existing library, buried in your backup or safely sitting in iCloud (or in the "Recently Deleted" folder of iCloud). That, or maybe they're inside Photos' "Trash" album if that's there. If that's there. Perhaps you want to start the app again (after all your photo library backups have been done) and try to see if it'll help you recover anything. But this is worth a shot, I doubt that one.